Are you looking for some '80s vintage ideas to recreate the look and style of Dustin from Stranger Things? Well, if so, we've got some cool Dustin cap and shirt ideas to get you started. Check the following items.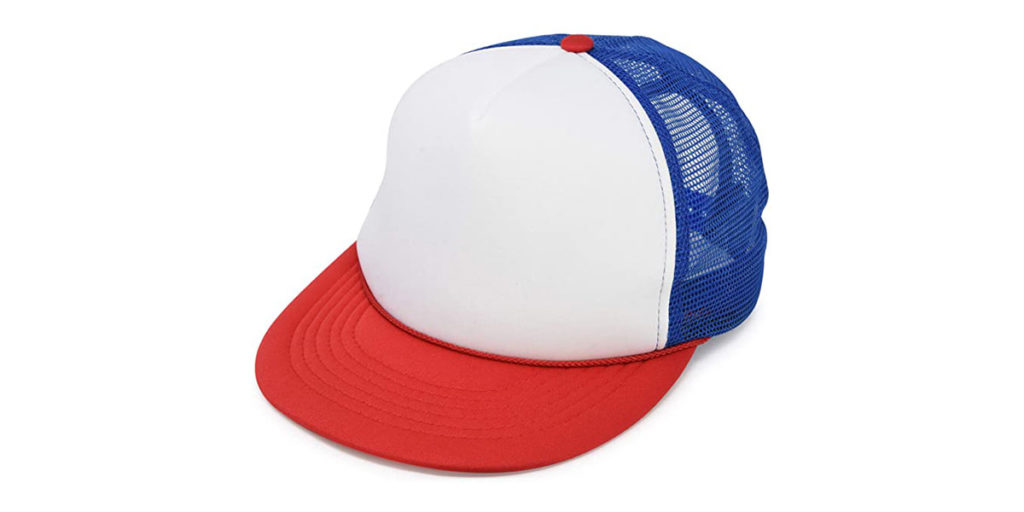 What color is Dustin's hat from Stranger Things?
There are several that he wears throughout the series, but what stands out most is his red white and blue blank trucker hat that he's had since Season 1.
It's a cool retro stranger things Dustin hat with an adjustable snap clasp in the rear and a front panel of blank poly foam. The back is a classic retro mesh style. A little braided rope is included, with a unique pattern on the bill. The hat is designed to accommodate small/medium/large sizes. It is easily adjustable. Solid and two-toned colors are available.
GET THE BEST PRICE
---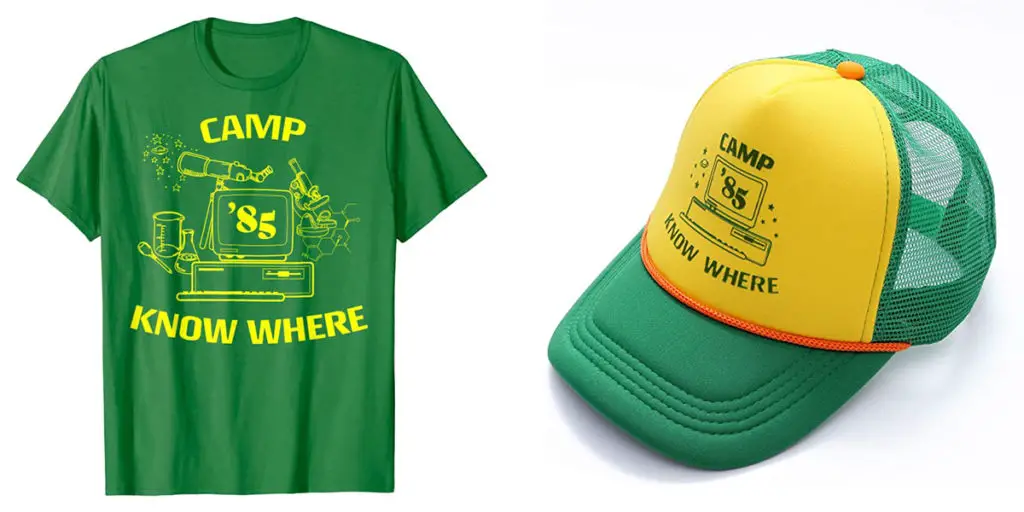 Get Dustin's "Camp Know Where '85" Hat and Shirt From Season 3
Another good option is the Camp Know Where '85 trucker hat. This is actually a baseball hat with an adjustable head circumference. It features a sponge inside, a multi-spandex exterior, and polyester netting on the back. The new version features a clearer original pattern.
To get the complete setup, check out the Camp Know Where 85 Logo T-shirt is also a good option to consider when you want to dress like Dustin. These officially licensed Netflix Stranger Things hats and t-shirts will help you step out in style this season!
Another great idea is to go for a more subtle Stranger Things shirt. A fine example is Dustin's Waupaca Wisconsin shirt which comes in solid colors and is made from 100% cotton. The Heather Grey version is made of 90% cotton and 10% polyester. This is basically a premium quality T-shirt reminiscent of the 1980's retro style in Stranger Things.
---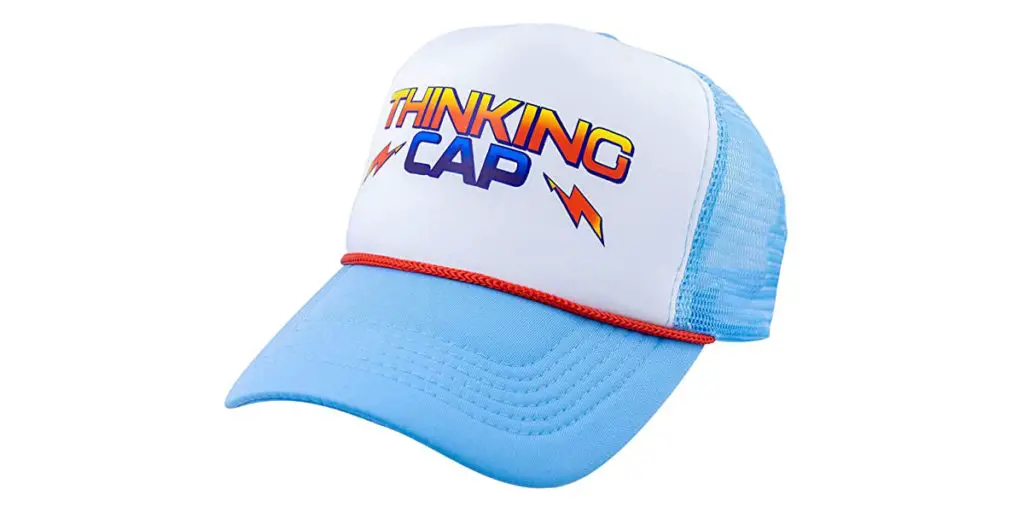 Get Dustin's "Thinking Cap" from the latest season of Stranger Things, Season 4.
This blue and white foam with mesh snapback trucker hat has a unique design with the original Thinking Cap pattern. It is made of breathable polyester and cotton materials. The Thinking Cap makes a perfect Halloween costume.
GET THE BEST PRICE