If you are a hockey fan, you must have obviously watched one or more of those funny movies featuring geeky jerseys. One of the key features of funny hockey movies is the attire worn by the players. Here we show you where to get some of the most iconic jerseys from funny movies.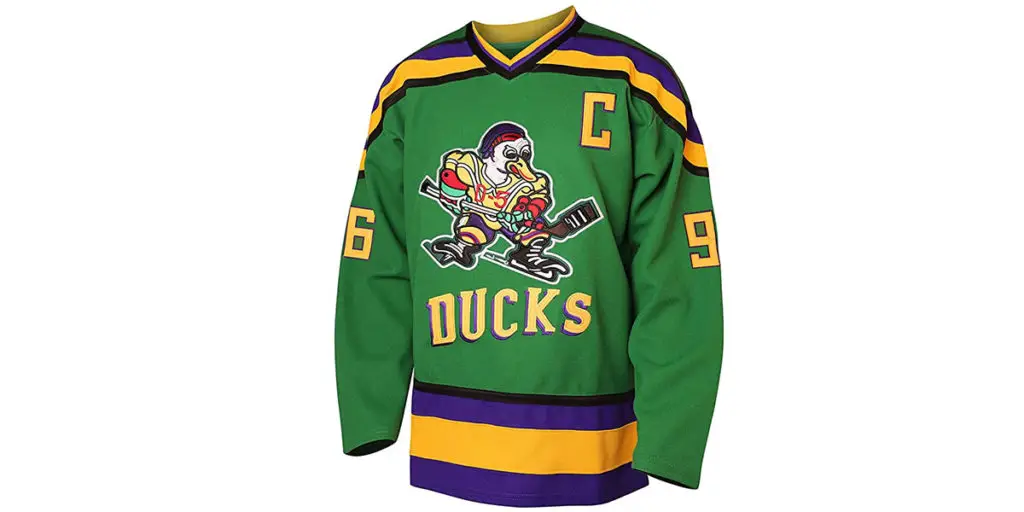 The first on our list of the best movie hockey jerseys is the one worn by Charlie Conway in the original Mighty Ducks movie. The jersey is a classic from a Disney ice hockey movie. It was worn by Joshua Jackson, who played the role of Charlie Conway – the Mighty Ducks team captain.
The jersey is available in the original green color complete with the Mighty Duck's team logo. The double-stitched jersey is made of polyester and features a pull-on closure. It is one of the fashionable hockey jerseys from movies.
CLICK HERE FOR PRICE
---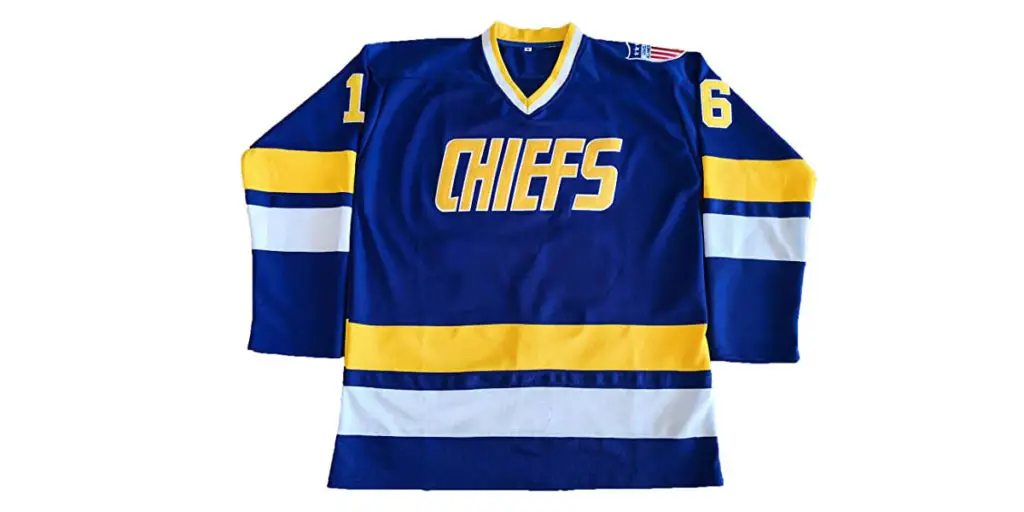 There is also the jersey worn by the Hanson Brothers in the ice hockey movie famously known as Slap Shot. The Hanson brothers – Jack, Steve, and Jeff played for the Charlestown Chiefs team. You can get a similar jersey with a choice of one of the Hanson Brothers' numbers, namely 16, 17, and 18. The superior quality jerseys are available in the same blue color as the Hanson Brothers wore.
CLICK HERE FOR PRICE
---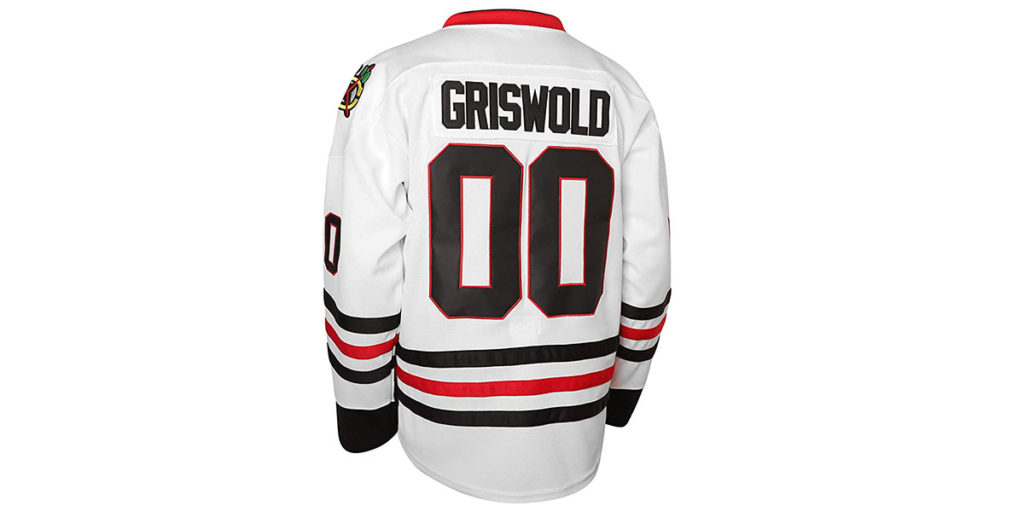 For ice hockey fans of the funny National Lampoon's Christmas Vacation movie, there is a similar jersey as the one worn by Clark Griswold in the movie. This is a premium quality jersey made of polyester breathable mesh fabric with stitched letters and numbers. It fits perfectly and is available at a good price.
CLICK HERE FOR PRICE
---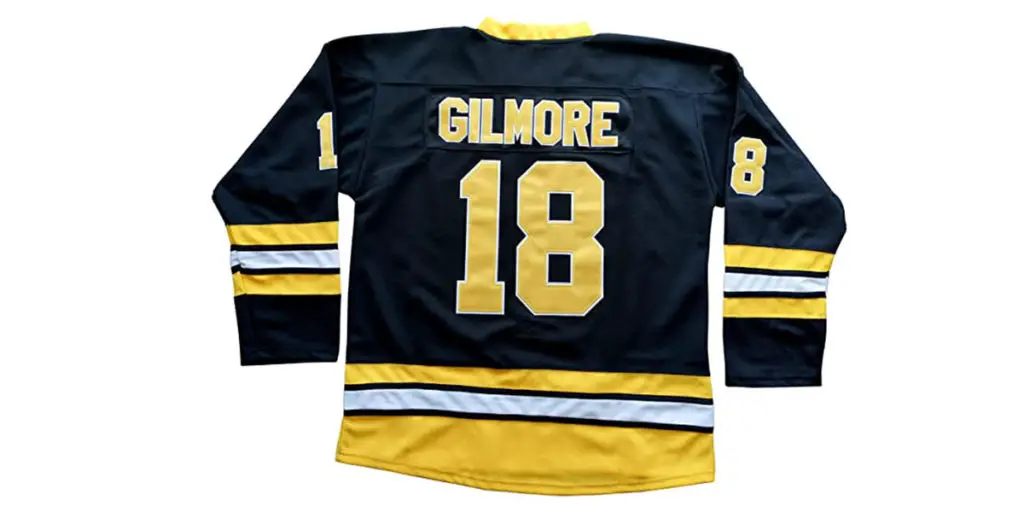 Finally, you can also get the Happy Gilmore movie jersey similar to the one worn by Adam Sandler in the 1996 movie. It is made of premium polyester, is machine washable, and features the embroidered team logo and player's number. All these geeky hockey jerseys are a must-have item for ice hockey fans who love watching movies about the sport.
CLICK HERE FOR PRICE