If you have a Legend of Zelda fan in your life, you're in luck. We've collected this list of unique and affordable Legend of Zelda gifts for any budget. So, smash some pots, grab some rupees and let's get started!
What makes you a true legend in the world of Hyrule? Well, almost everything including a plethora of tools, a real sword, shield, boomerang, hero's bow, and plenty of courage to stand against evil, marauding armies of goblins, and the nasty bosses, just like Link in the Legend of Zelda does. It's not easy to claim the title of a true legend in real life but you can be a legendary Zelda items collector or gift-giver when you choose one or more of our collection of Legend of Zelda gifts. If you want to express your love for the game even more publicly, then you are in the right place!
If you buy something from the links on this page, we may earn a commission. Learn more
01
Legend Of Zelda Keyboard Decals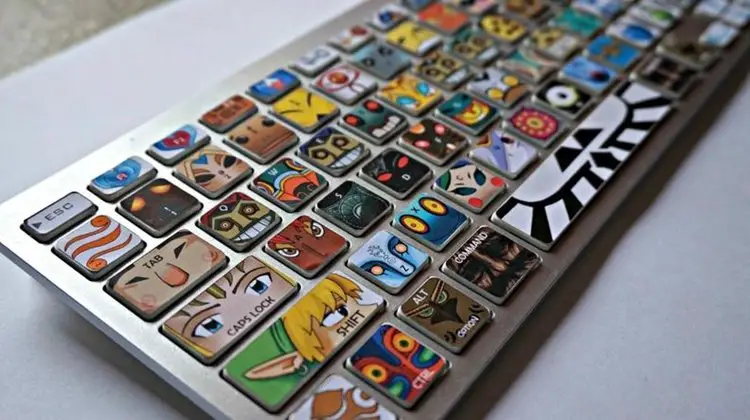 Add a touch of Hyrule to your keyboard with these great Legend of Zelda keyboard decals. They can transform any dull and boring keyboard into a beautiful work of art. They are easy to apply and give your gaming laptop a unique Zelda-inspired look. Play, write and browse the web in style with the Legend of Zelda all over your keyboard.
02
Zelda Hylian Shield Pillow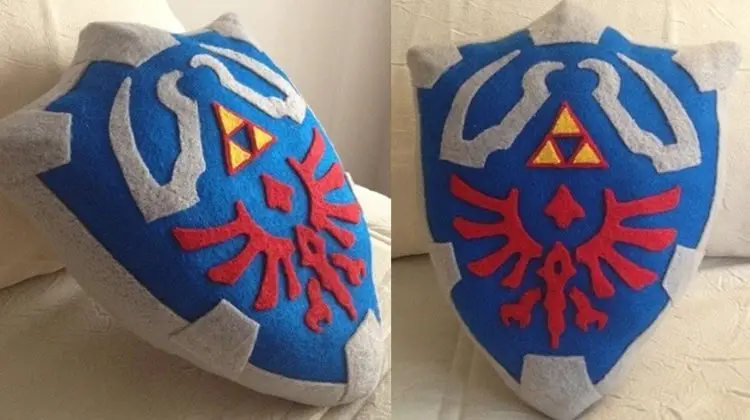 The Hylian Shield has protected Link for years and now it's here to protect your dreams. It doesn't offer much protection against real-life threats but it does give you the comfort you need after a long gaming session – and an even longer day. This handmade pillow is designed to look just like Link's Hylian Shield and it's the perfect addition to any Zelda fan's bed.
03
Zelda Heat Changing Mug
Even heroes need a drink! Stay cool and refreshed on an adventure with this beautiful Legend of Zelda-inspired heat-changing mug. The mug features great decal artwork of the classic Legend of Zelda: The Wind Waker game. Also, is surrounded by stained glass windows that appear and disappear based on the temperature of the mug. So fill it up with something hot and watch the art magically appear.
04
Triforce Lamp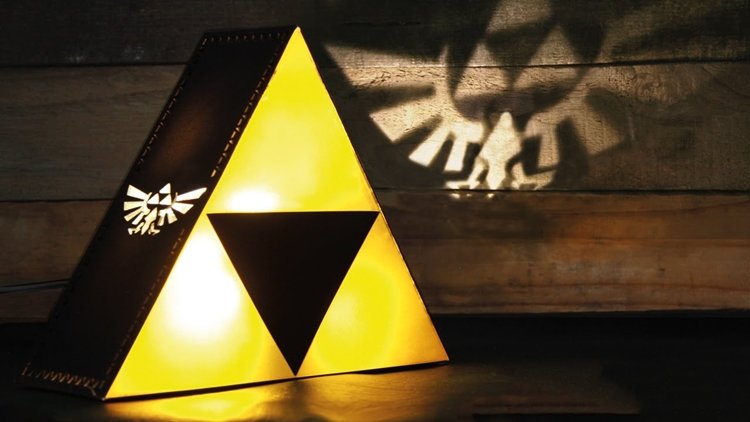 This Triforce Lamp is sure to light up any room and is the perfect addition to any Zelda fan's desk. There are a few options to power it which only makes it more versatile and you really can set it up anywhere that you want. If being able to game and read by the light of the Triforce isn't awesome enough as it is, the lamp also projects an image of the Hylian Crest. This is an ideal gift for young fans who want a little extra light or older fans who want to combine their love of gaming with the need for functional décor.
05
Link Christmas Ornament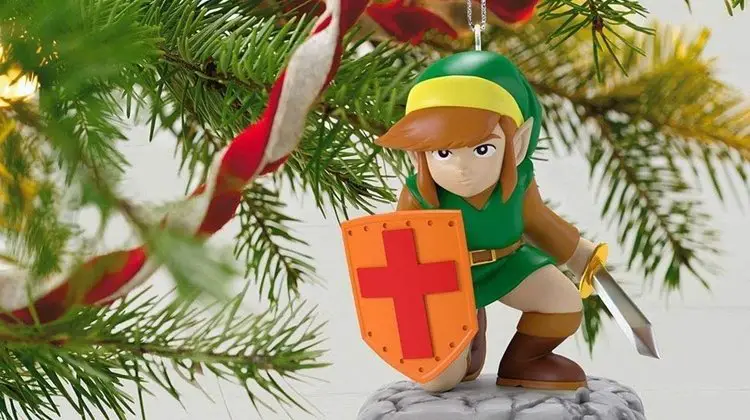 This Link Christmas Ornament adds some extra flair to the Christmas proceedings by taking trees to the next level. This stunning little tree ornament of Link has the Hero wielding his sword and shield in an iconic pose. Even better, the ornament makes sounds. Just press the button and the ornament will play the original 8-bit theme song from way-back-when. Just what you need after endless Christmas songs.
06
Zelda Hylian Shield Backpack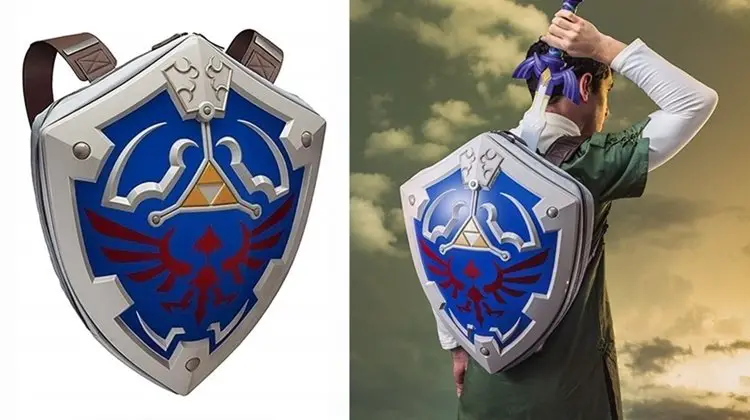 Carry your essential items with you in this sweet Hylian Shield backpack that looks just like the shield from the game. The bag is designed in the same shape and style as the iconic Hylian Shield with a surprising amount of room and 3D elements that make it look more realistic. The backpack even has a sheath for Master Sword. Sadly, the sword is not included so you'll still have to quest for it.
07
Zelda Playing Cards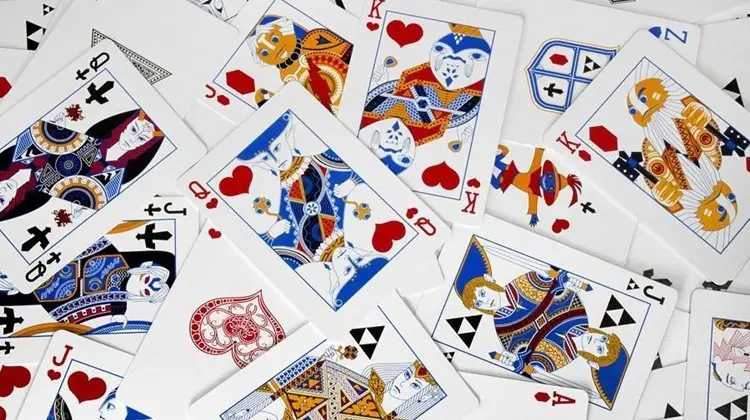 What better way to pass the time than to play some cards? These Zelda playing cards make it a little too easy to lose your rupees and the tunic off your back. The cards all feature representations of the wide world of Zelda. There are keys, swords, and characters such as Link all immortalized in these cards.
08
Twilight Princess Keychain Set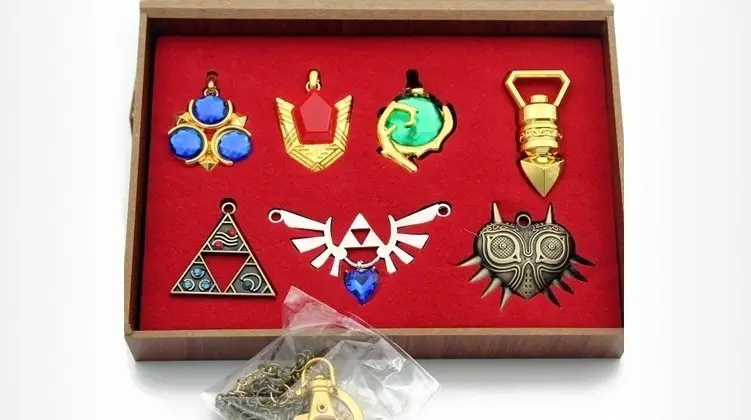 This 10-piece keychain set has everything a Zelda fan needs to complete their keychain or make a cool pendant for themselves. The collection has iconic items from Legend of Zelda including the Sacred Stones, heart container, and other key items anyone who loves the series is sure to recognize. They can be woven into charms and other jewelry or used as Christmas decorations as well as the obvious use as keychains.
09
Zelda Playable Ocarina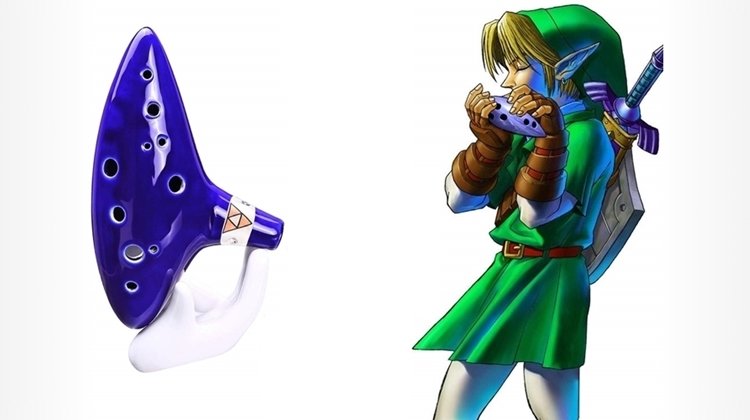 Instruments have always been at the heart of the franchise. The ocarina, in particular, has become synonymous with the franchise to the point that one of the games – The Ocarina of Time – was named for the instrument. This Zelda Playable Ocarina allows you to play the original songs from the games. It comes with a songbook included in the box so you'll be playing the Song of Time and Saria's Song before you know it. Or you could just hold it and feel like everyone's favorite Hero of Time.
10
Legend Of Zelda Monopoly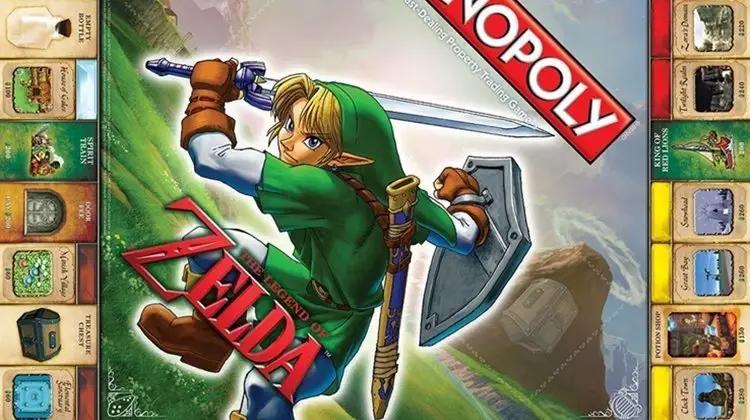 Can a franchise even be called a franchise if it doesn't have a Monopoly set? The Legend of Zelda Collector's Edition actually exists for all of you Zelda fans out there! Players can choose from six tokens featuring icons of the series including the Triforce, Hylian Shield, hook shot and bow. Travel across the land of Hyrule and buy, sell or trade your way to owning it all. The game features iconic locations from across the entire series and houses and hotels are replaced by Deku sprouts and trees.